Webshop of the week Zoetelief
Webshop of the week Zoetelief
Today part 2 of this new category. Bblog loves web shops and can't get enough of them. I share today another's beautiful gem.
I discovered Zoetelief on instagram. Quickly I clicked through and discovered a beautiful webshop with great products. By now I have already placed several orders there because Zoetelief sells a lot of sweet stuff that fits my little girl perfectly.
Are you curious? Then quickly read on.
Bblogt loves webshops; Sweetheart
Zoetelief is such'n gem on the world wide web. I was looking for some hair accessories for the little girl. Especially hair bands and small pins because she did not have that much hair yet.
I quickly came across Esra's sweet webshop. If you don't like spending money you better not click through because your shopping cart is guaranteed to be full once you look around here. After you have ordered you will receive them very quickly at home and the unwrapping itself is already a party. I just have to share this webshop with you.
I got to interview Esra about her webshop and her inspiration, the beautiful Elif.
Zoetelief
Esra is the owner of Zoetelief and mama of little girl Elif. Her little daughter is actually the instigator of all the beauty Esra makes and sells. Esra herself talks about her beautiful shop;
Tell me something about your webshop.
"Zoetelief was actually created together with the birth of my girl Elif. Elif was born with a beautiful head of hair. So I thought it would be super cute to put hair pins and hair bands in with her. Unfortunately the range of cute hair accessories for babies was disappointing me. During my maternity leave I started making cute accessories for her, first hair accessories and later also pacifier cords.
I have been increasingly asked by people if I can also make these to order. When Elif was a few months old, I started doing this primarily through Instagram. The number of orders kept growing, I still love it! Making my own business out of Zoetelief also became more and more of a dream by now, and with the sweet support of my husband I chose to start my own webshop in October 2015. I now have a larger assortment, which also includes nice things for boys and for the nursery.
I also met some super fun other brands, whose handmade products I may sell at Zoetelief. I am very grateful that I can work from home on Zoetelief. Sometimes it can be quite tough with a baby (almost toddler…. gulp) in the house, but with a tight schedule and hard work during Elif's naps, things are going well so far."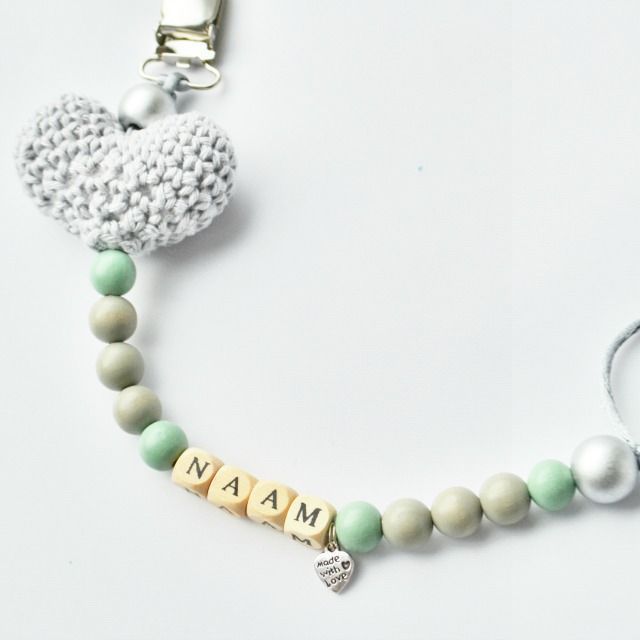 Where does the name Zoetelief come from?
"From my girl Elif (pronounced Elief). Because I started Zoetelief thanks to Elif, I did not have to think long about the name.
What fun things we can all shop from you?
"lots of fun! By now the assortment has grown considerably with o.a. gorgeous hair accessories (for babies and also older girls), pacifier cords with names, unique clothing and (nursery) accessories. Also original maternity and baby shower gifts can be found in the shop.
Everything is prepared with love and care, with every order. I hope every order is a treat for every customer to unwrap."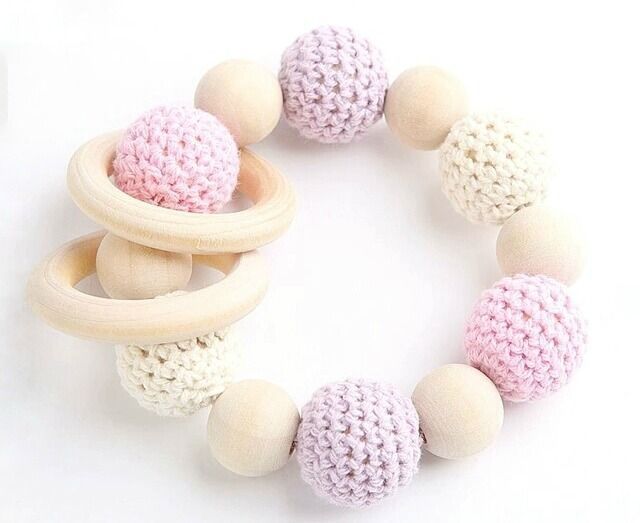 Where do you get your inspiration from?
"My biggest inspiration is Elif."
Do you have a personal favorite? Something not to be missed?
"My personal favorite are the felt hair lock pins. These bows look so cute on every girl, from baby to toddler. The felt is very soft and the pin clips well into any hair strand.
Elif has quite long hair, so we use the pins ourselves almost daily. She gets a lot of compliments on the street, super nice!"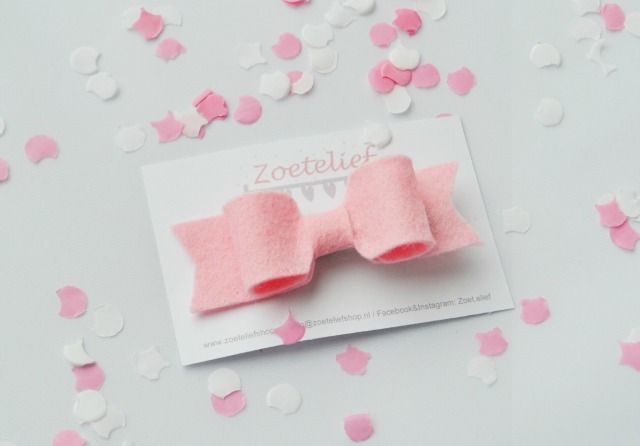 What is your ultimate dream as far as Sweetheart is concerned??
"Zoetelief is already a dream come true for me. I work on every order with pleasure. I am very happy that I have made the choice to start the shop and am still full of fun, new ideas for the future.
I would love to start my own Zoetelief clothing line in the future. I don't have any concrete plans about that yet, but dreaming and brainstorming remains fun…. "
Got curious?
Are you curious about Esra's webshop?? Then quickly go to her site. I'm sure you won't manage to leave your shopping basket empty.
Did you know Zoetelief already? What would you put directly in your shopping cart?
♥ ♥ ♥ ♥ Fulltime Mama uses affiliate links. This means that if you click on one of the links, we might get a small commission on that. It doesn't cost you anything extra, but it does get us something. With these proceeds we can maintain this website.
Also, sometimes we get paid for an article or we get a product in exchange for a blog post. Our opinion remains unchanged and honest. For more information you can read the disclaimer. ♥ ♥ ♥