Plog Children's Book Week Party 2016
Plog Children's book week party 2016
Plog? That can never be good! Rest assured, a plog is just a hip word for a photo report.
My little man and I actually got to go to the Children's Book Week Festival 2016 from Bol.com. To let you guys in on this crazy afternoon, you can check out our view photo report. I also tip a few super fun books in here of course.
Children's Book Week Festival 2016
Every year Bol.com, prior to Children's Book Week, a very nice party. Last year my oldest and I got to attend that for the first time. We liked that so much that now we couldn't wait to travel to the main Bol building again.com.
Full of expectation and with much enthusiasm he climbed up the big stairs. Off to the balloon arc and lots of books and fun activities.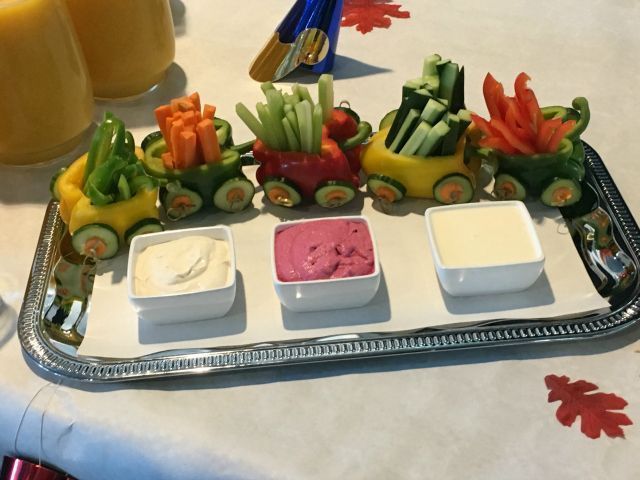 Like any real man, the first stop was the table with lots of goodies. A lemonade factory, savory snacks, fruit skewers, bacon bits, sir couldn't believe his luck.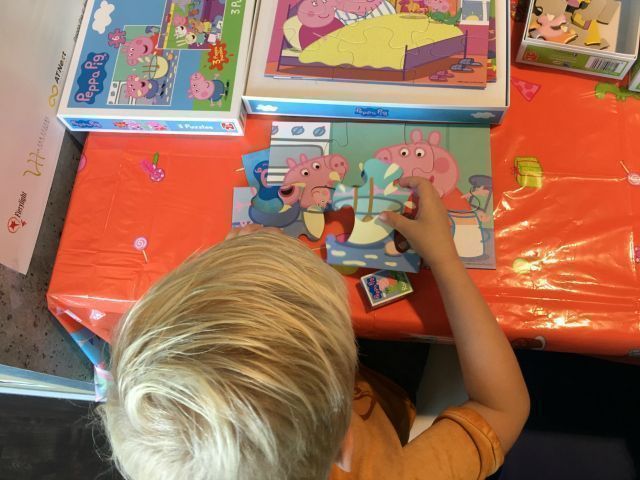 To get off to a quiet start the little man started with a puzzle of Peppa Pig. He always really likes these kinds of events but they are also pretty overwhelming. So getting acclimated with a puzzle was perfect.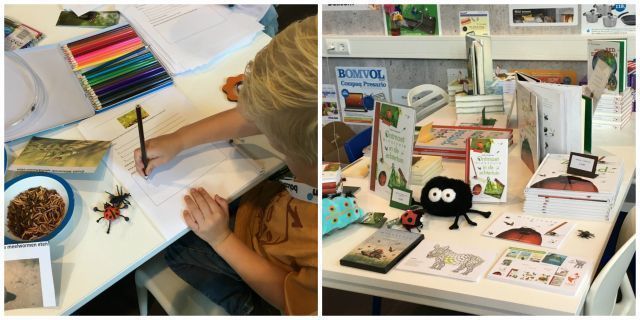 Yes, you see it right. There's a bowl of mealworms with grasshoppers over there. The real daredevils could taste it here.
Or you could just sit down and recreate a tiny animal. All this because of, among other things, the books of Tialda Hoogeveen. Which included Meet minuscule in the backyard, a cool discover, do and learn book.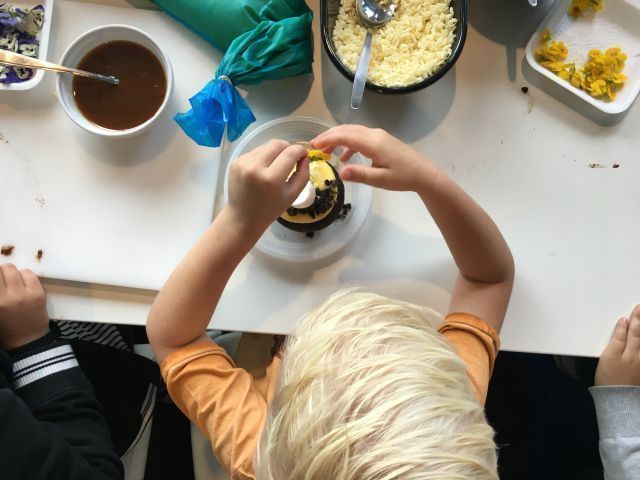 One of the highlights was a super delicious cupcake decorating led by Rudolph van Veen. And this mama just got to taste it too! Rudolph has actually created an awesome cookbook for kids with super simple steps and yummy bakes, Rudolph and the young bakers.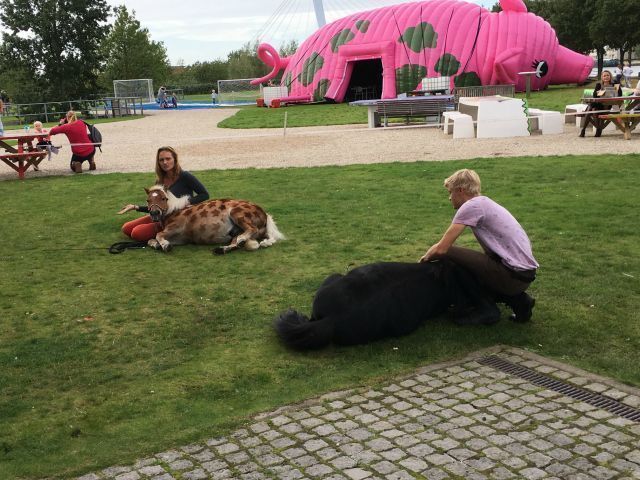 In between there was also time to go outside and enjoy the love between man and horse. I as a horse girl of course also liked this very much. Jesse Drent and Eva Roemaat have a huge fan base and now together released a very nice book on Freedom Dressage.
So this mom went for a fun photo with Jesse and of course some cuddling with Macho and Flip, the furry heroes.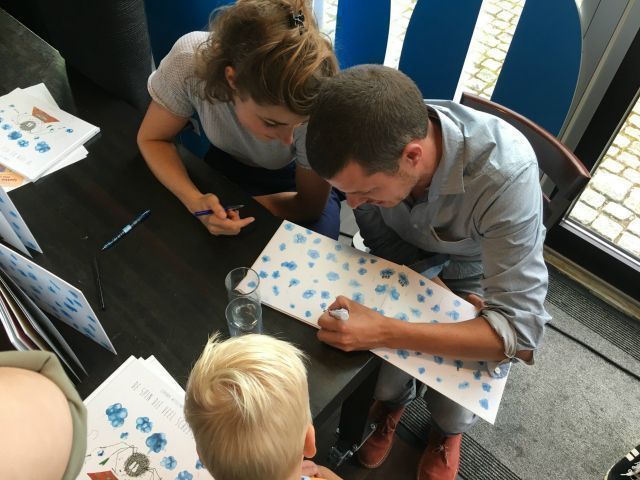 So what I didn't know is that Filemon Wesselink (known from TV) wrote a hugely fun picture book together with his sister. The title alone immediately caught the eye of my reading-prone toddler. Filemon and Clarinde very diligently signed all the picture books.
Of course we have a copy too The Spider who farts a lot let take home.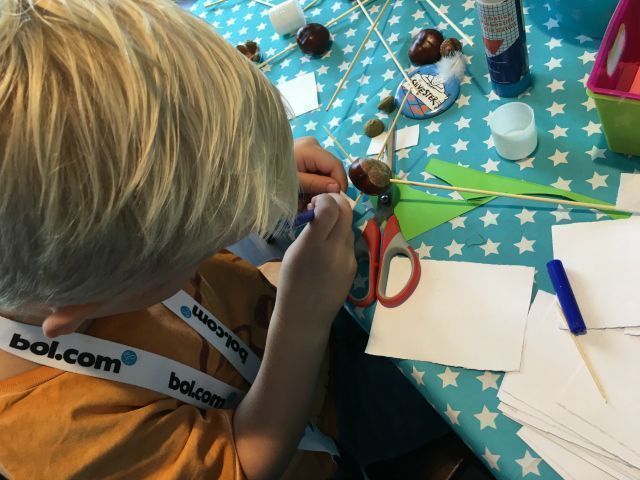 After lots of crafting, playing, reading, listening and drawing we drove home tired but satisfied. A quick pit stop at that really big yellow letter and then off to bed.
What do you think of the books we saw at the Children's Book Week Festival 2016?
♥ ♥ ♥ Fulltime Mama uses affiliate links. This means that if you click on one of the links, we may get a small commission on it. It doesn't cost you anything extra, but it does get us something.
With these proceeds we can maintain this website. Sometimes we also get paid for an article or receive a product in exchange for a blog post. As a result, our opinion remains unchanged and honest. For more information, please read the disclaimer. ♥ ♥ ♥