Review children's book – Silence is better by Theo-Henk Streng
Review children's book – Silence is better by Theo-Henk Streng
It's not that my kids don't like reading, but they have to grab the book if they really want to grab it by themselves. This has been achieved with Silence is better by Theo-Henk Streng. A really exciting children's book!
Also an ideal book now that we're at home so much!
Mandatory reading of books
At school, the boys read twice for half an hour anyway. Normally, we also require them to read for about twenty minutes in the evening. This is not always welcome.
This is not because they do not like to read, but because they often have books that do not appeal enough. Books like 'The Loser' or Fantasia, which they used to read at a rapid pace, but now they are of an age where they are looking for something else and actually few books have interested me lately. Until they started reading Silence is better.
A book that they read in two days and that disappointed them when they turned the last page.
Silence is better
Silence is better by Theo-Henk Streng: Vincenzo knows what the 'ndrangheta is and does. Everyone knows. There are children who from an early age dream of a life within the 'ndrangheta and children who hope never to have to deal with the mafia.
Vincenzo grows up in a quiet village in the south of Italy. He plays football with friends and goes to school. He leads a happy life.
Until one day he witnesses a crime and can no longer ignore the mafia. He is faced with a difficult choice: to speak or to remain silent …
Exciting children's book
You are sucked into the story right from the first page.' Thus the boys. It is a very exciting children's book set in Italy. The topic 'the mafia' is completely new to them and they found it very well and clearly described. The chapters are of a good length and there are occasional drawings throughout the book. This way you have a bit of an idea of what the main character looks like.
The font size is fine for children from the age of nine. The book is so exciting that you can't put it down and actually want to read it in one go. The boys indicate that they were sorry when the book was finished and would like to read more books by Theo-Henk Streng.
And luckily there are too.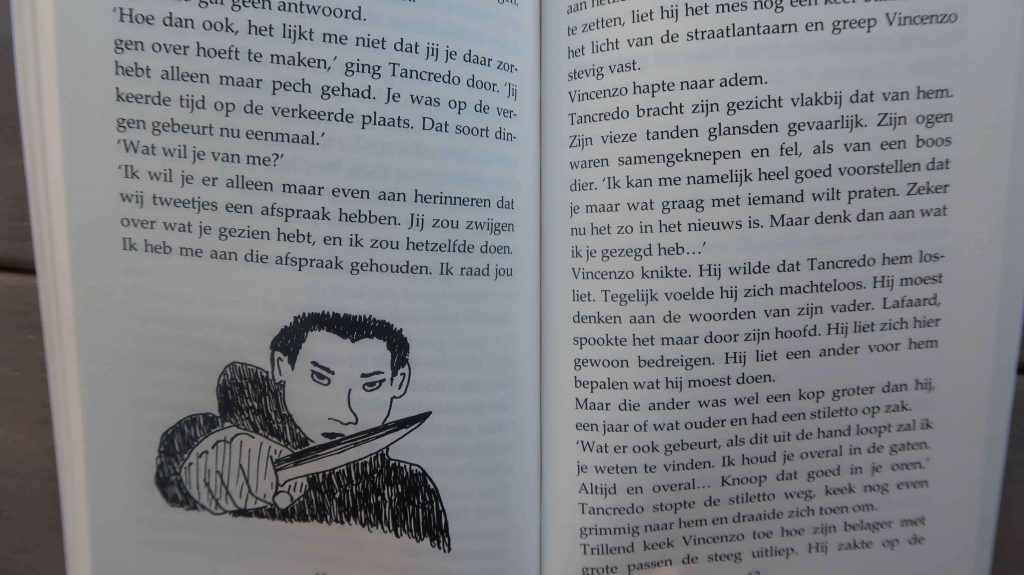 Reading is so good for kids
I myself love to read. I read a lot and especially on the weekends, I really have time for it. Every three weeks we go to the library and get new books here. When the boys were young I read a lot and even now they sometimes ask if I want to read to them. They also read at school and at home.
Now that I noticed how much they enjoyed reading this book ' It's better to be silent' I know that I should look for these kinds of exciting children's books with them more often, because it has never happened before that they read and hand out a book so quickly.