Restyle your home with 100% ecological chalk paint from Amazona
Restyle your home with 100% ecological chalk paint from Amazona
Do you want to do this more often after all these weeks of working from home?? But are you tired of the colors of the walls?? How about restyling your house with 100% ecological chalk paint from Amazona.
This chalk paint contributes to a pleasant working environment and is natural and healthy!
Restyle your home office!
Over the past period we have all been working from home a lot. Now that it looks like we will be doing this more often in the future, it is time to make the quickly created home offices ready for the long term. Because a pleasant office environment creates a happy mind!
Amazona's 100% ecological chalk paint certainly contributes to this, because it is natural and healthy; non-toxic, without solvents (VOC) and substances that are not degradable. Restyle your home office and get started with one of the four Amazona color palettes!
The four Amazona color palettes 100% ecological chalk paint
Which colors can you find in the Amazona collection:
1. Classic Home Office
Would you like a classic style in your home office?? Then choose the 'Classical Home Office' chalk paint color palette with Amazona Off White, Café Glace, Misty Taupe and Slate Gray. The combination of shades creates a rich look that fits well with a classic desk or cupboard.
Style it off with a (second hand) chandelier and golden accessories.
2. Sporty Home Office
If you prefer chalk paint with fresh colours, go for 'Sporty Home Office'. Amazona Blanc-de-blanc, Diver Gray, Jeans and Mandarine. Fresh vibes ensure that your productivity is 'on'! Plant on your desk, open windows and get to work…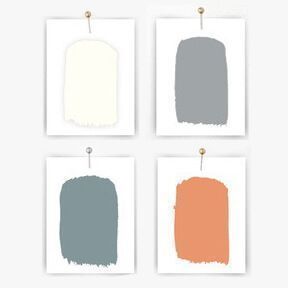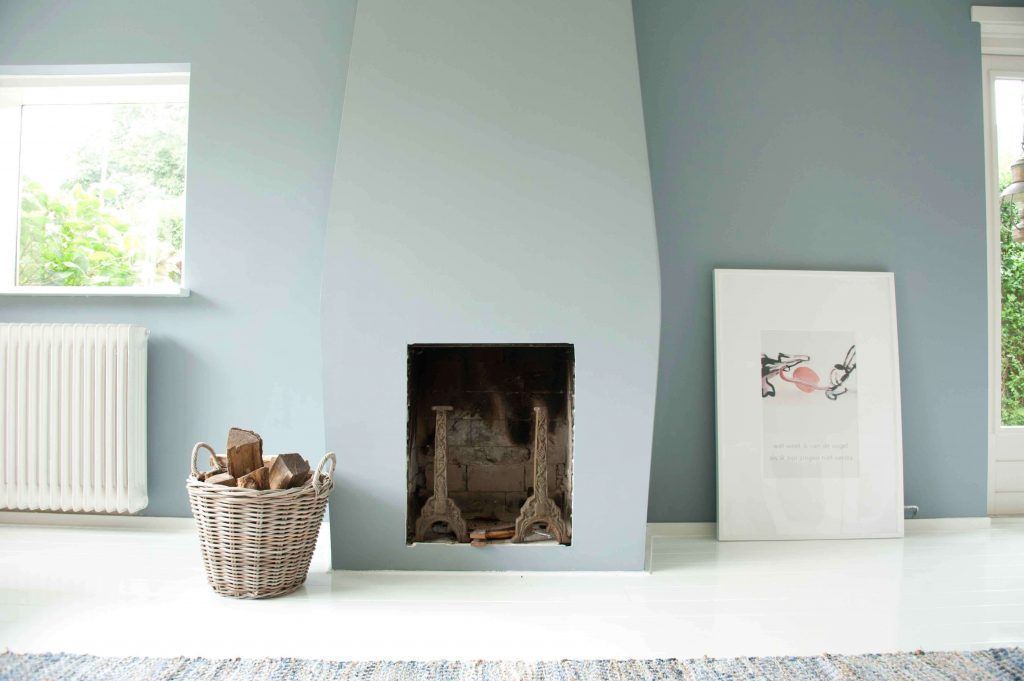 Amazona Chalk Paint Jeans
Tip: Paint a panel for a temporary new look
It is not always necessary to restyle an entire room. Paint a panel and place it against a wall for a new look in your home office! Are you fed up?
Then you move the panel or paint it in a different attractive color.
3. Industrial Home Office
Create an industrial atmosphere with Amazona Dove Grey, Olive Gray and Diver Black. The signal color Citron provides energy and cheerfulness. Complete your home office with concrete-look office items or a cool poster.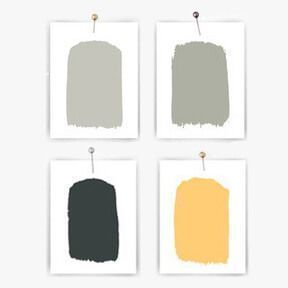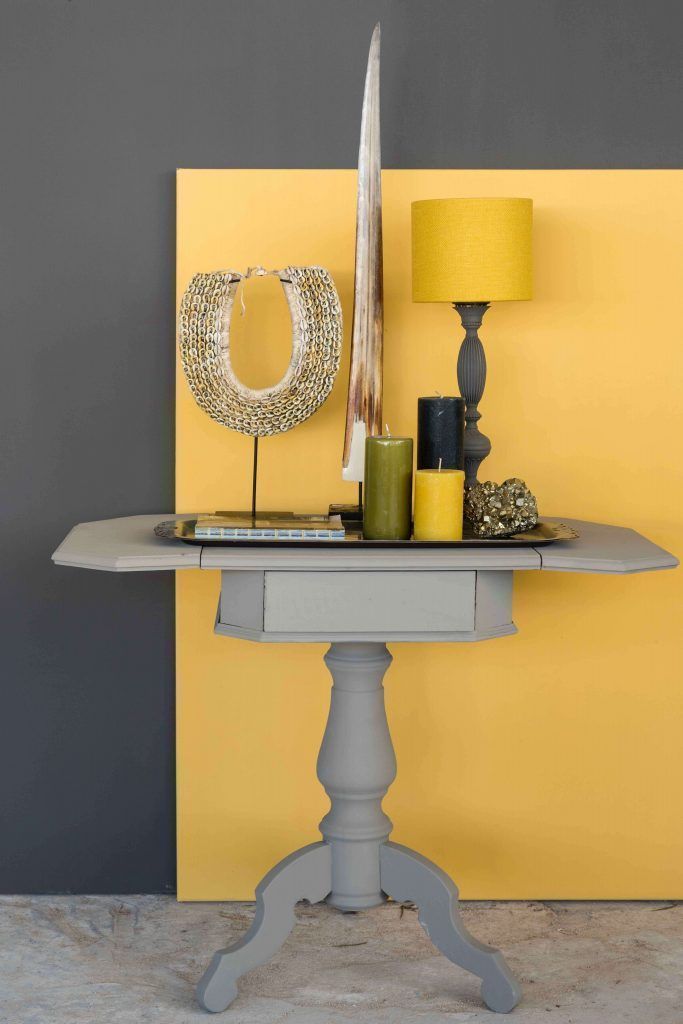 Amazona Chalk paint Black pearl and Citron Wonderworld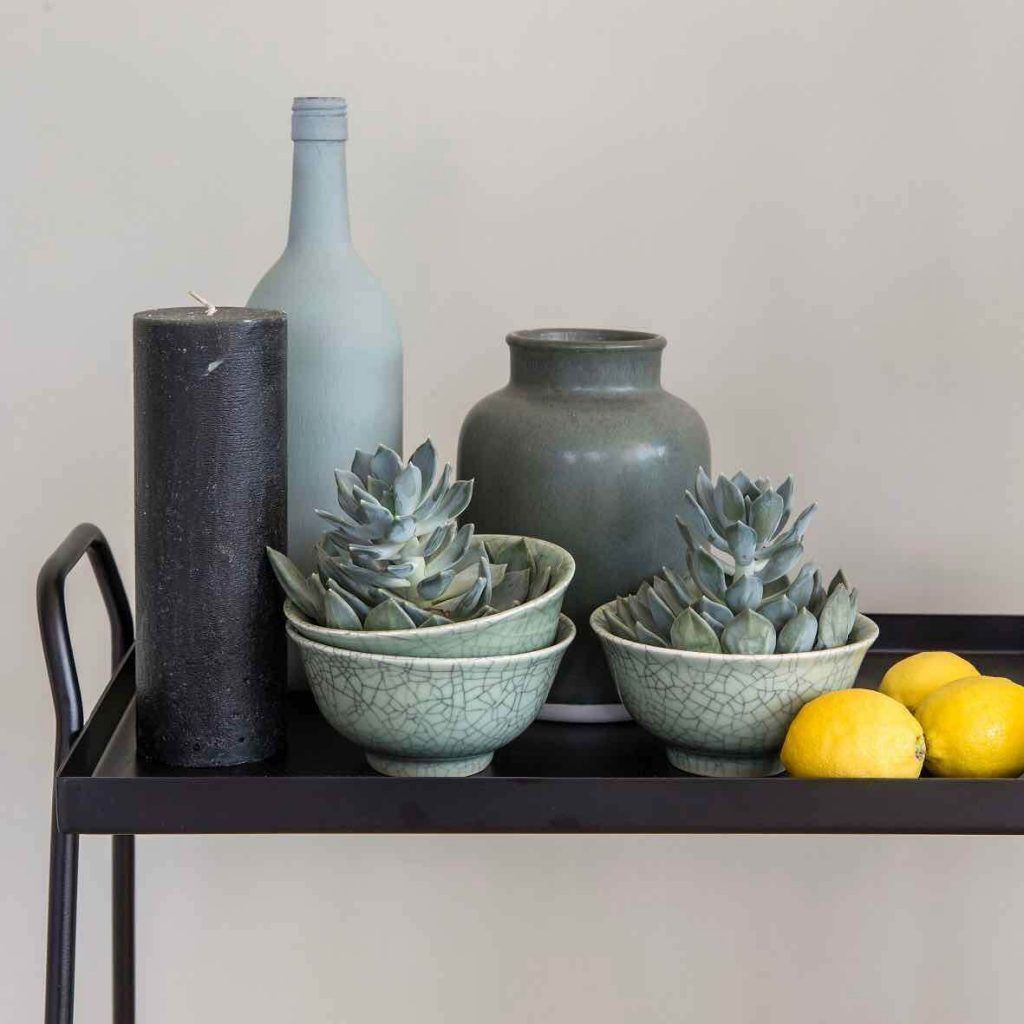 Amazona Chalk Paint Olive Grey
4. Cozy Home Office
For a warm look, choose the colors from the 'Cosy Home Office' palette, which all come from the new Velvet collection: Velvet Clay, Velvet Peach, Velvet Pink and Velvet Green. Your next video call will look even better that way!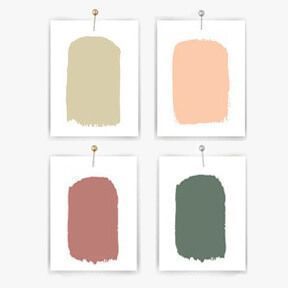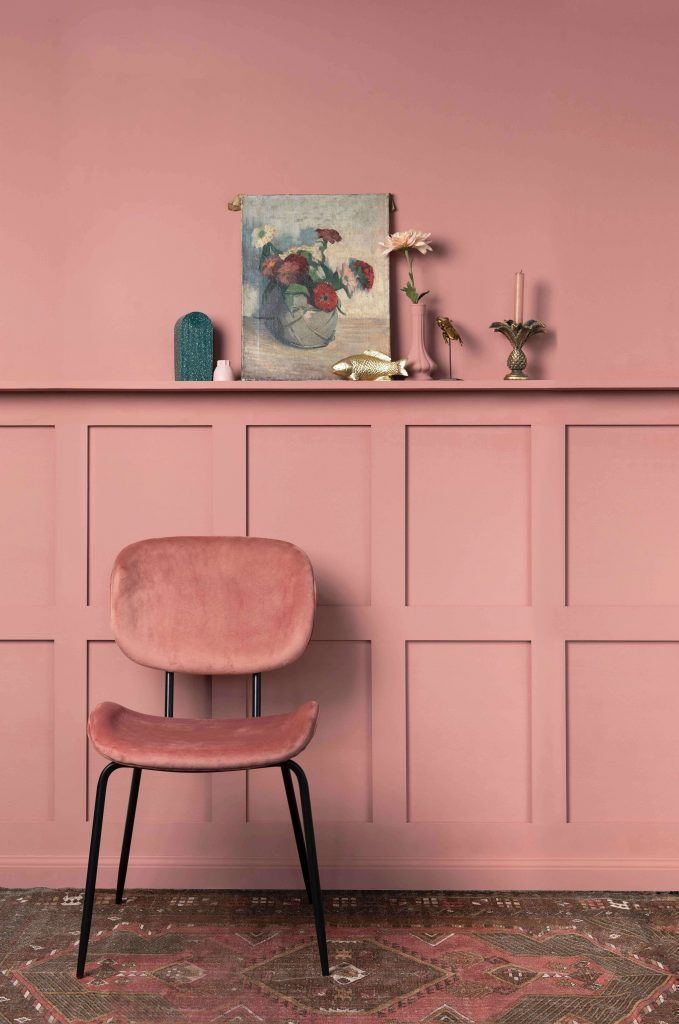 Amazona chalk paint Velvet collection
Tip: with video calls
If you often have video calls, choose light or warm colors. Too cool colors can make your home office look gloomy.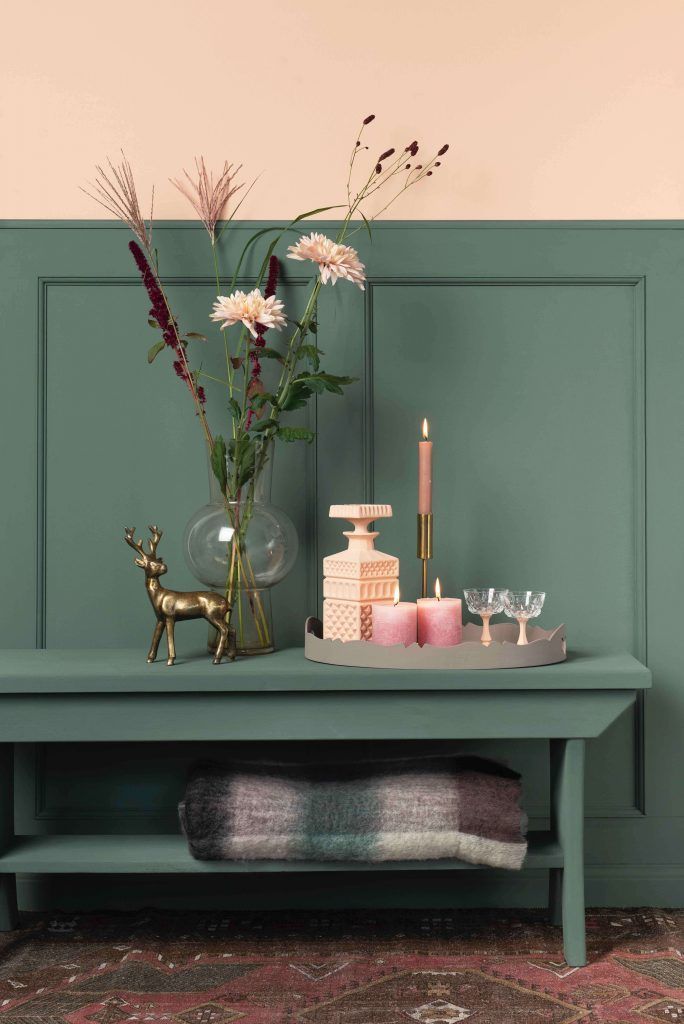 Amazona chalk paint Velvet Green
More information about 100% ecological chalk paint:
More information, inspiration or to order colors of Amazona chalk paint? Check the Amazona site.