Crochet dragons
Dragon crochet
Two of our favorite activities are reading and tinkering. We die in the reading books, picture books, do -books and feel books. If I come across a nice book for the children, I just have to have that.
Well, I really can't do anything about it. A while ago I saw something new. A reading book that you could also use for the craft. That seemed exactly for us.
I received a book in which we cannot read alone. We even have to crochet dragons.
Dragons hook in Hero and the dragon
A few weeks ago I received a creative reading book. A reading book with crochet patterns incorporated. This way you can let all the main characters come to life by hooking them all.
You are doing this for a while, but then you also have something.
Hero and De Draak (by Ceyhun Mercan) tells the story of Hero and his dog Joe. During a walk in the woods, they find out that Princess Lyda is being held captive by Dynamite, a dangerous dragon. On his search for Lyda, he encounters many other figures who show it the way.
He meets Glitch the witch, Dusty the cat and Loxy the fox. Can Hero and Joe find Princess Lyda and defeat the dragon??
At the beginning of the book you will find an explanation of the terms used and some stitches are explained. Always handy when you don't know how it works exactly. They also give tips on which yarn and which needle to use.
Then you will find an overview of all the main characters and then of course the story, followed by all the separate crochet patterns.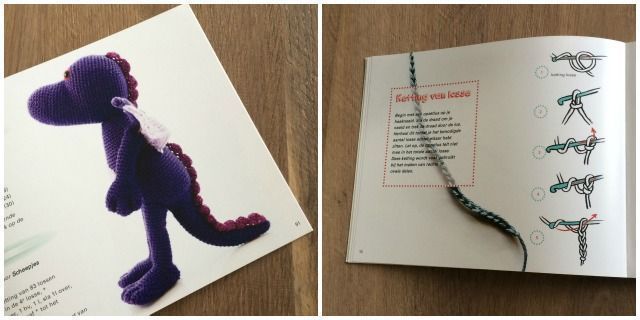 The story has 14 main characters. Personally, I thought that was a bit too much. The result of this, however, is that you will also find 14 crochet patterns in the booklet.
This way you really get value for money. So you can make each main character come to life by crocheting him. Since I didn't feel like crocheting 14 figures myself, my little man was allowed to choose one. At the front of the book you see all figures depicted next to each other so that he could make a good choice.
Naturally, Mr. Dynamite chose the dragon. Now that thing also had to be crocheted. Well, and that's where the monkey comes out of the sleeve. I can crochet but I'm not that handy at it. I really don't have the patience for it.
Fortunately, I still have a very handy mother. So the little man sent a very sweet message and asked if grandma would crochet the dragon for him. And yes.. grandma went to work.
The crochet patterns turn out to be a lot bigger than I had estimated beforehand, so the dragon is not finished yet. Of course I will share the dragon on facebook and instagram when it is finished.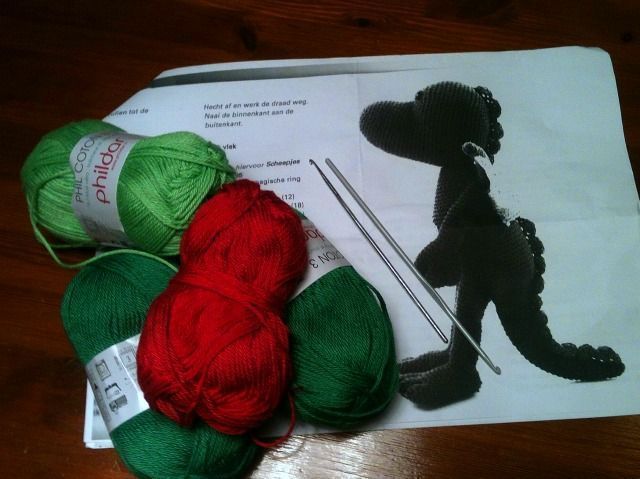 Would you buy such a book? I'm curious about your crochet skills 😉
♥ ♥ ♥ Affiliate links are used on Fulltime Mama. This means that if you click on one of the links, we may get a small committee about it. It doesn't cost you anything extra, but it will give us something. We can maintain this website with these yields. We also sometimes get paid for an article or we get a product in exchange for a blog post.
Our opinion still remains unchanged and honest. For more information you can read the disclaimer. ♥ ♥ ♥