Step-by-step manicure at home with gel nail polish
Step-by-step manicure at home with gel nail polish
Your own manicure at home with the beautiful products from Mistero Milano. With their durability, ease of use and stunning colors, these gel nail polishes allow you to paint your nails beautifully and keep them looking great for weeks.
Taking care of yourself
We all want beautifully manicured nails? Your hands and nails are your business card after all. Because even though we don't shake hands at the moment, your hands always stand out and that's why you should take good care of not only your hands but also your nails.
You can get a manicure at home with gel nail polish and products from Mistero Milano.
Your own manicure at home
If you want to do a manicure at home, you need the right products. Products that ensure ease of use and durability. You can find these at Mistero Milano.
Besides beautiful colors of gel nail polish you will find here professional products for good care of your nails. These nail products can be used at home or in a nail studio.
Beautiful painted nails
Do you want beautifully polished nails? Nails whose nail polish does not peel off and you basically have nothing to worry about for about 2-4 weeks? Then gel nail polish is definitely for you.
A starter set of nail polish products
But what is the best way to apply your manicure?? For this you can choose a base coat, gel polish and top coat. This already ensures beautiful nails.
But you can go even further. With more products. How?
I like to show that with the starter set I was allowed to test.
nail prep
Start your manicure with Nail prep. Nail prep is one of the most important liquids that will greatly increase the durability of your manicure. Besides being a degreaser, it also protects the nail plate from drying out and becoming rough after applying a primer.
Prime
Next, use a nail primer. a primer is one of the most important preparations for a manicure. Using it will greatly extend the durability of your manicure. Primers for nails act like a double-sided tape so your manicure will adhere much better to the nail plate.
Base coat
Then you use a base coat. A good base coat is important to bring your styling to a successful conclusion. The undercoat is responsible for the durability of the manicure and for the protection of the nail plate.
It can compensate and strengthen imperfections on the nail.
Gel polish
And then the gel polish, why choose gel polish from Mistero Milano? This polish has a very good pigmentation. Due to the high pigmentation of the gel nail polish colors, the full curing time is recommended, you do need a nail dryer, with this gel nail polish. There are many colors to find on the site. Festive colors with glitter, quiet colors like nude, but also very bright colors.
To ensure a gel polish manicure you apply a top coat after the last layer of color.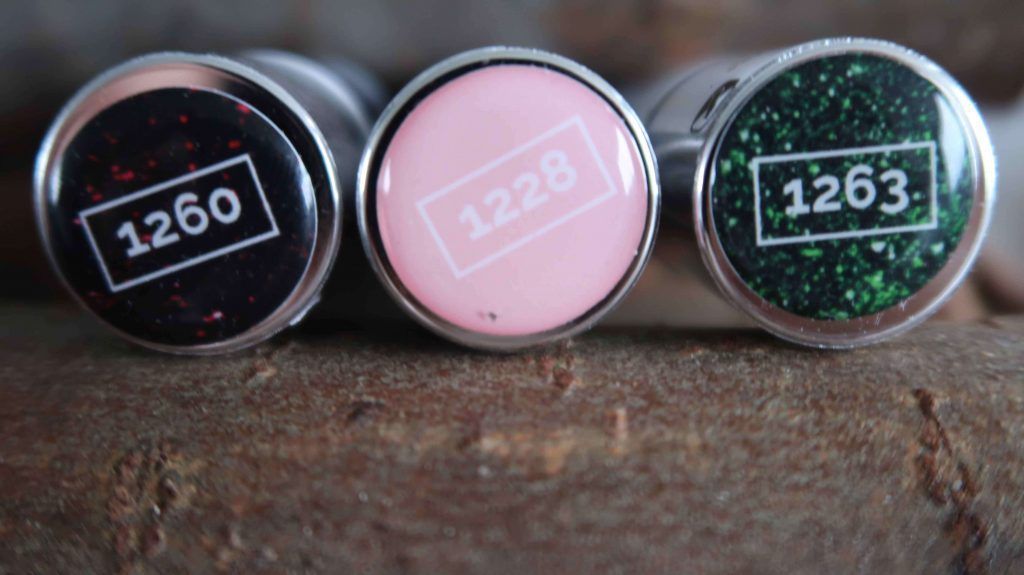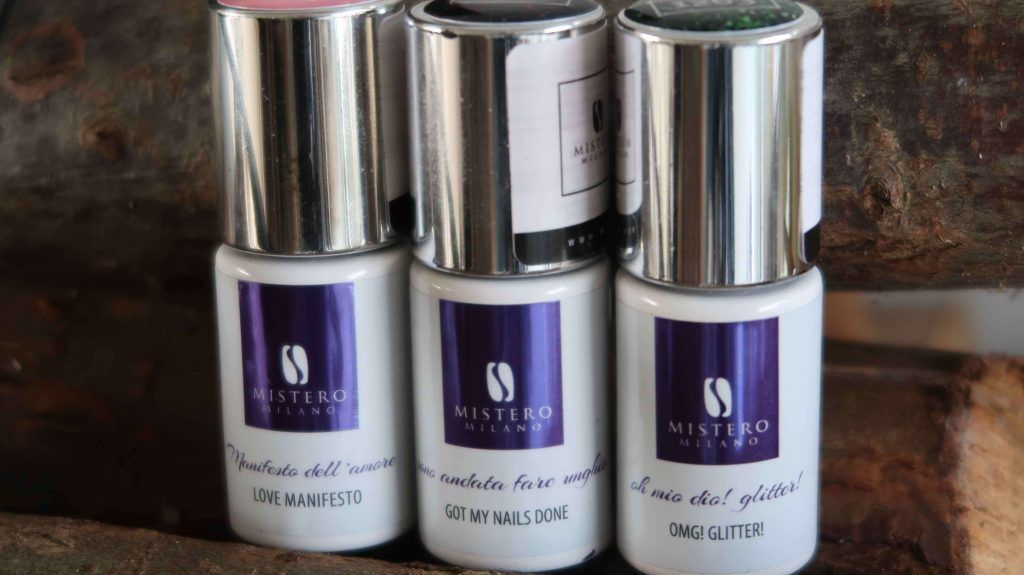 Topcoat
A top coat is a protective layer with which you finish a gel polish manicure. For long enjoyment of your beautiful nails this finishing touch is definitely needed.
A nail polish dryer
The nail prep and primer, paint on your nails and dry quickly. With the base coat, gel polish and top coat you will notice that this brand is mostly used by professional nail studios's, because for a beautiful and durable manicure, you need a nail dryer. These three coats have a curing time of a few minutes, so you really need to take some time for your manicure, but you can enjoy it for weeks.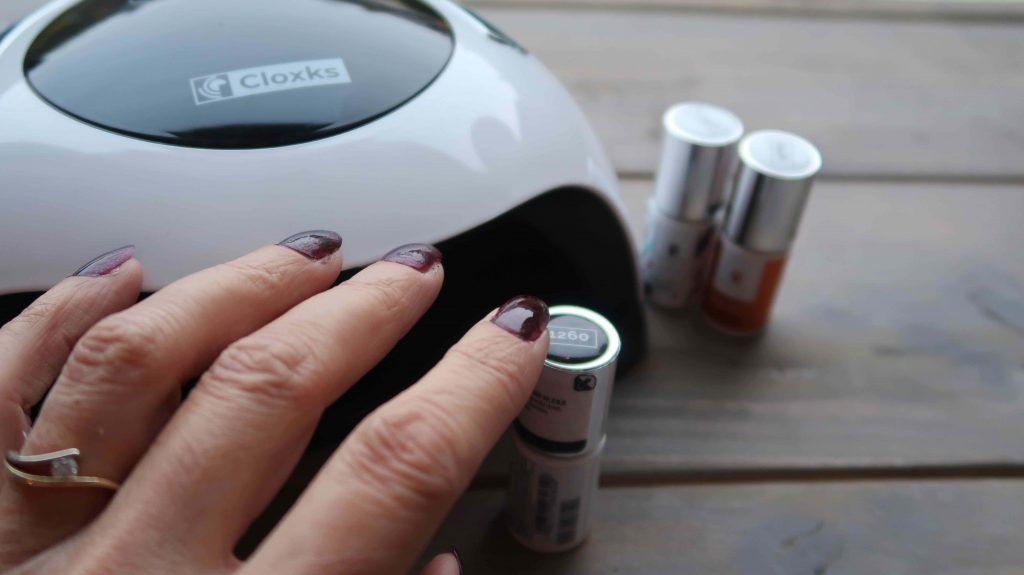 step-by-step
If you follow all these steps, step by step, you will enjoy the beautiful colors of gel polish for a very long time. I've been excited about gel polish before, but this time was the first time I used gel nail polish that actually needed to be cured with a nail dryer. I do notice that there is an art to painting your nails beautifully and you have to take your time to let them dry properly.
But in the process, it gets better and better.
An amazing result
I find the result stunning and not for a week, really for weeks. The colors stay beautiful and brilliant, no scratches and no pieces come off. I can do everything with it, they stay clean.
And because of the nail prep and primer I now know that I take good care of my nails.