Smart Toys Games come out with new games
Smart Toys &Games come out with new games
Smart Toys & Games, manufacturer of SmartGames, GeoSmart and SmartMax, among others, is launching three new games in March that help children of all ages develop their cognitive skills. Which games these are, read here.
The games from Smart Toys & Games
SmartGames you may know from the super fun games for 1 person. Here at home, the boys play with it a lot, but I also enjoy a game from SmartGames. What is it for every age. These games require good thinking and there are an awful lot of possibilities and solutions to be made. In the process, they keep coming up with new games.
Also in April when three new super fun games are released from Smart Toys & Games. What to expect:
Pirates Crossfire | SmartGames
A game full of pirate adventure! Navigate your ships so the enemy will be in your line of fire to sink them. But maybe you'll manage to avoid war and keep the peace?
With 4 play modes and 80 tasks, you'll embark on a completely new adventure every time.
Apple Twist | SmartGames
Caterpillar never enough! Apple Twist involves making sure the three hungry caterpillars all fit on the apple. With this puzzle game it is important that you think logically, because not only the caterpillars, but also the playing field can change shape!
Feast together with the caterpillars on the 60 missions you can complete.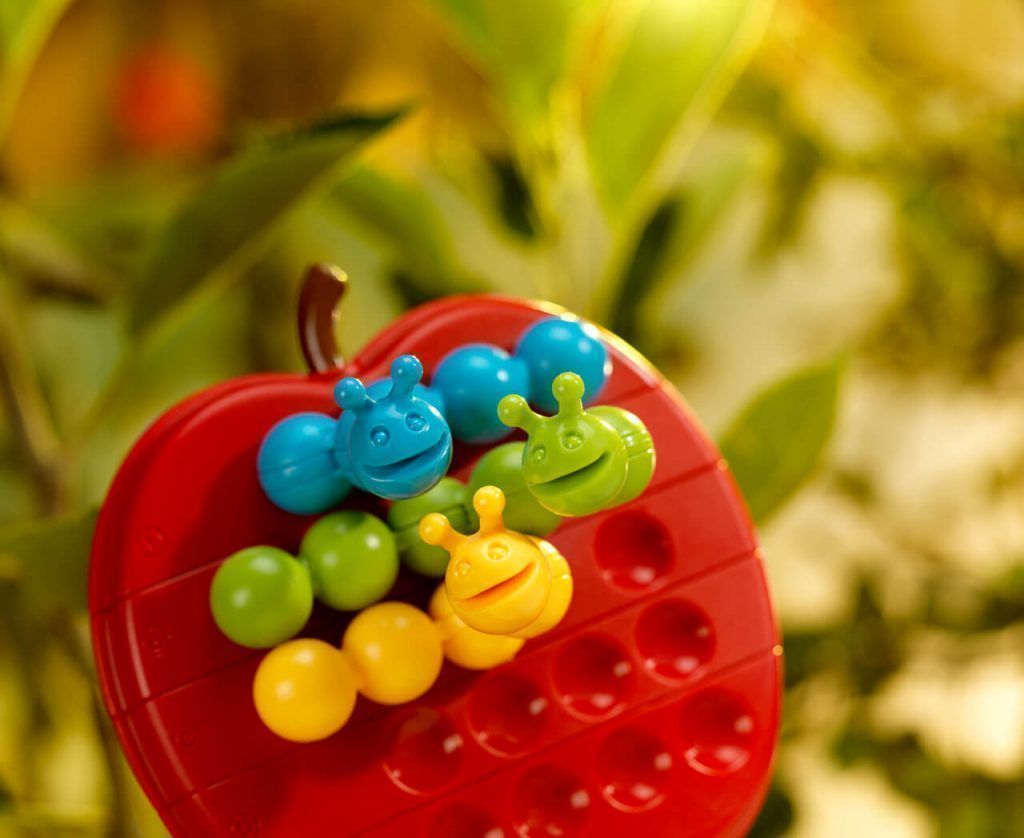 Acrobates | SmartMax
Building shapes, it's trickier than you think. With the colorful shapes from Acrobates you can build squares, circles and triangles and together with the metal balls create the coolest acrobatic figures. Build your own creations or use the shapes on one of the task cards.
The red base with metal surface provides the stability you need while building.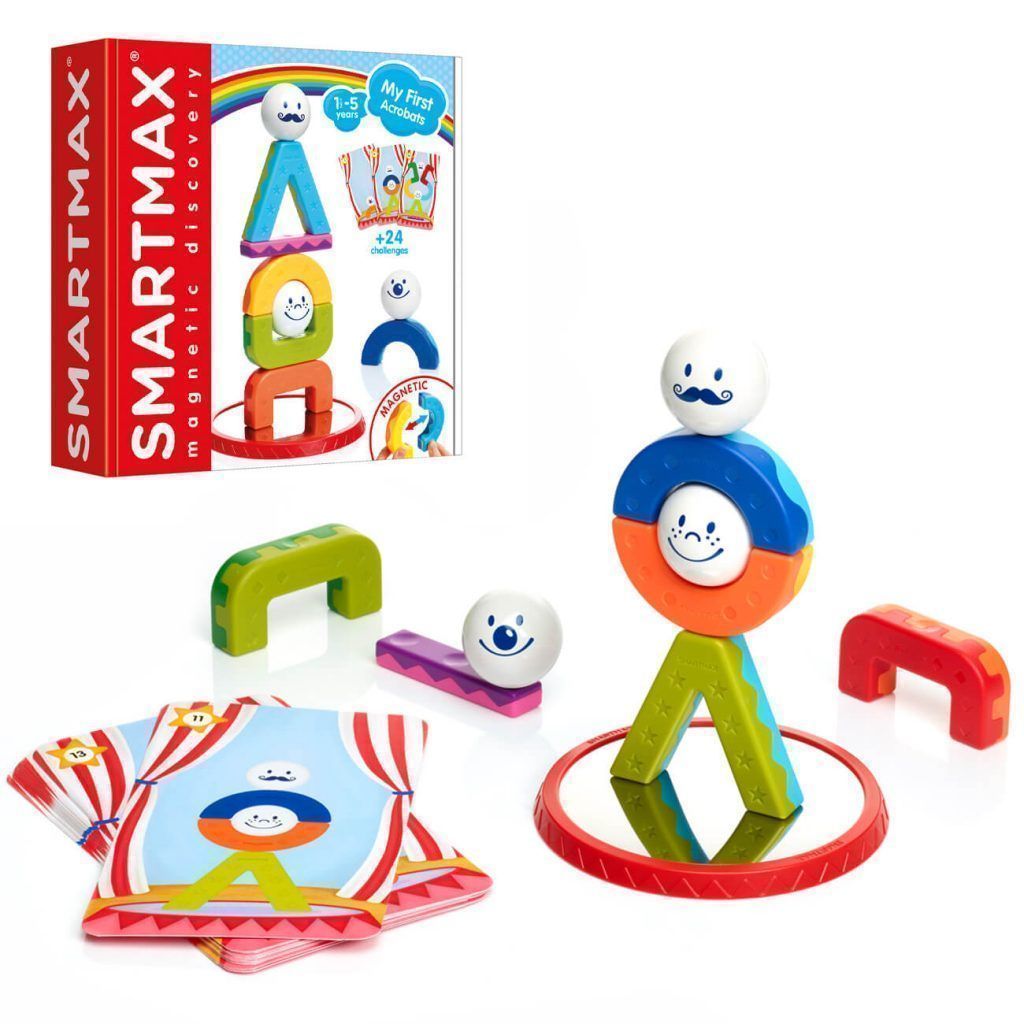 About Smart Toys & Games
Smart Toy & Games is a Belgian company founded in December 1992 in Kontich near Antwerp. Smart nv includes four brands: SmartGames (founded 1999), SmartMax (founded 2010), GeoSmart (founded 2016) and Happy Cube (affiliated 2019). Almost all products are developed directly by Smart in Belgium and sold in more than 70 countries around the world.
Points of sale for these games can be found here.
The different games
SmartGames are super fun, logical thinking games for one player. Each game has a unique & innovative game mechanism suitable for young and old. With SmartMax, young children can safely explore the fascinating world of magnetism. Geosmart is a magnetic construction toy for children ages 5 and up.
And a Happy Cube consists of 6 puzzle pieces in a frame from which a perfect cube can be made.