Long-distance travel with a toddler
Long trip with a toddler
We are crazy about travelling. We love getting on a plane to a faraway place and discovering its culture and nature. With the arrival of the little man, we put that on the back burner for a while. Since his birth, we have spent the vacations a little closer to home, in the Netherlands or within Europe. One by one wonderful vacations.
Still, we were very much looking forward to traveling again. Last January it was finally time for a long trip with a toddler!
Long-distance travel with a toddler; where did we go?
In advance we thought it would be nice to be able to split up the flight. We had already flown several times with little man. This was fine to do but also quite tiring for the mom and dad.
For this long trip we chose to fly via Dubai. Dubai is an awesome destination that lends itself well to a stopover of a few days. Then you fly in a few hours to a beautiful faraway place in Asia.
We flew, after a two-day stopover, to Sri Lanka.
Sri Lanka with a toddler
Sri Lanka was a really good choice to travel with a toddler. The country is not that big, the people are friendly, the accommodations are neat and the nature is beautiful. Once in Sri Lanka we made a tour with a private driver. This was ideal with a little one. We could adapt all the days to our needs but also to the rhythm of the little man.
Everything in consultation with the driver who was also our guide. Very nice because this man, as a local, knew a lot about the rich history and nature of this country. He spoke passionately about it and came up with lots of great ideas to make our trip extra special.
So he tipped a turtle sanctuary, knew where to find the most beautiful temples and knew many animals and plants by name.
Because Sri Lanka is less than one and a half times the size of the Netherlands, the distances are quite manageable. After a few hours in the car you were in a totally different environment. Nature, and even the climate, is enormously diverse which makes you feast your eyes every few hours.
Toddlers are extremely active so it was extra nice that we didn't have such long travel days. In the car we played games, watched a movie on the Ipad or just stared out of the window. On the way the driver pointed out nice places and we could stop wherever we wanted.
Super!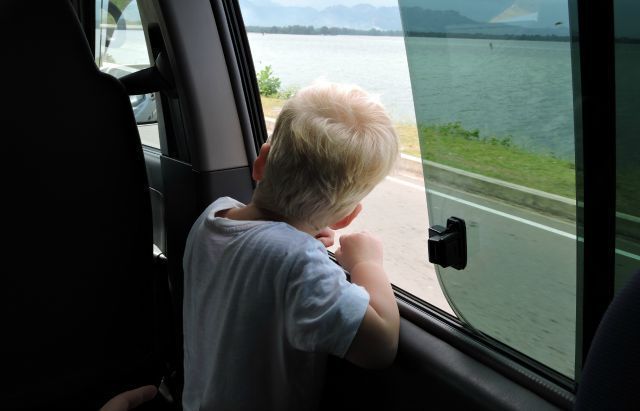 During this trip we slept in amazing places. In cottages in the middle of nature, where 'morning the monkeys ran over the roof and you 're not allowed to go outside without a guide in the evening because of wild elephants and leopards. In beach houses where you woke up hearing the sea waves.
In hotels on a mountain overlooking the most beautiful nature. And so on. All accommodations were super clean and equipped with an extra bed for our toddler. We had indicated in advance that we wanted to stay in places with a swimming pool. Our little man thoroughly enjoyed a splash in the fresh water after a busy day.
Cool off and then go to bed tired but satisfied.
In terms of sights and excursions you can go all the way in Sri Lanka. We chose to combine culture and nature. As true nature lovers, we could indulge in Sri Lanka. Our toddler also loves animals and wandering through nature.
We were able to spot many animals, explore many beautiful nature reserves and enjoyed all the beauty of Sri Lanka. A visit to one of the National Parks is highly recommended. We went on safari in a real jeep.
Little man enjoyed himself to the fullest and kept looking for animals. We were lucky and even spotted some leopards. Awesome!
On the coast we went whale watching. After a couple of hours of sailing we found not only whales but especially a very large group of orca's. So cool to see and especially to see that the little guy was enjoying himself to the fullest.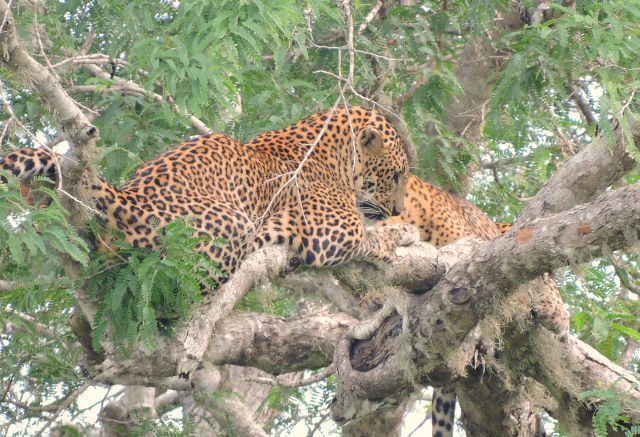 When it comes to culture, you're in for a treat, too. Sri Lanka has a rich multicultural history. We visited several temples and holy places but also the colonial cities are worth a visit. Little man even climbed Lions Rock.
A huge rock with on top the remains of an ancient citadel. He thought it was very cool. I expected him not to like this kind of thing.
It was not that bad. As long as you don't make the visits too long and involve your toddler.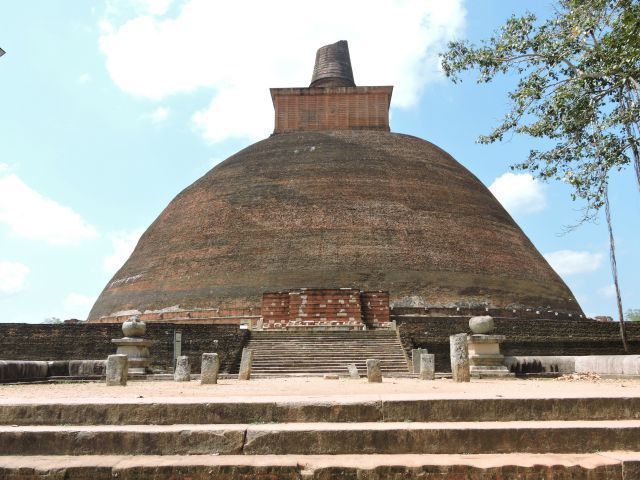 Traveling far with a toddler? Especially do!
Are you still doubting whether or not you want to make a long journey with your children?? Then stop hesitating. It really comes highly recommended!
It is so incredibly cool to see your child enjoying the special things you see. You can make the trip as crazy as you want and if you are relaxed then your little one will soon be too.
We are already six months further and the little man still talks regularly about Sri Lanka. In his play this comes back and in conversations. He remembers remarkably many things and sometimes spontaneously starts talking about the animals he spotted there.
Great anyway?
I can't wait to go on another long trip with the four of us. I can start fantasizing. Where would our next far away trip go?
Have you taken a long trip with the kids?? Where have you been and what destination do you recommend?
Or do you really not like this? I am curious!
♥ ♥ ♥ Fulltime Mama uses affiliate links. This means that if you click on one of the links, we may get a small commission on it. It costs you nothing extra, but it does give us something. With these revenues we can maintain this website. Also, sometimes we get paid for an article or we get a product in exchange for a blog post.
Our opinion remains unchanged and honest because of this. For more information you can read the disclaimer. ♥ ♥ ♥